Social Media Syndication Made Simple
You invest serious time and money into creating stellar content for your business's website. In fact, a recent Gartner study found that U.S. companies spend an average of 2.5% of their revenue on digital marketing activities (so for a company bringing in $5 million, they are shelling out $125,000 for digital marketing.) But is anyone really seeing this content? Are you really getting any return on your investment? If your results are less impressive than you'd hoped, you may be missing a key ingredient: social media syndication.
Not sure what social media syndication is? We'll help you with that.
What is Social Media Syndication?
Social media syndication is the process of sharing content from one popular platform to another. It's a way for you to share your blog posts, video content, and photos with other sites that are part of the same social network as yours. This can be done manually or automatically through Social Media software.
The latest figures show that there are expected to be 4.89 billion social media users worldwide in 2023
Why Share Content on Other Sites?
The main reason why people share their pieces of content on other sites is because they want to reach more people. They know that if they post something on an advertising platform, it will only get seen by those who follow them on that specific site. If they post it on multiple sites, then it has a better chance of being seen by many different types of people.
There are two ways you can do this: You can create your own website and host the content there, or you can use a service to host the content for you. The first option is probably easier, but the second option gives you more control over how your content looks and feels.
If you're looking to start publishing blog posts, I recommend starting with WordPress. It's easy to set up, and you don't need any technical knowledge to make it work. Plus, there are tons of free themes available, so you can customize it to look exactly the way you want.
You should also consider using a domain name that includes your competitive keyword in it. This will help search engines find your site faster, which means more organic traffic while being cost effective. For example, if you sell dog food, you might choose a domain name that has "dog food" in it. Like "xyz-dog-food.com".
Pro tip: When you syndicate, you can use Social platforms to do so, but we always recommend that you go and check it manually and make sure the software is connected right. I've been doing this for 21+ years and the software can get a bit wonky at times and doesn't end up right. It's fine to rely on the software, but don't always "trust" it.
How Do I Start Sharing My Content?
There are two ways in which you can start sharing your content through digital marketing strategies:
Manually – You can go into each individual site where you have an account and click "Share" next to any of your posts.
Automatically – There are several programs out there that allow you to do this automatically. We use Hubspot for marketing automation and all of our social media syndication.
The reason we like Hubspot is that when you're syndicating your content on multiple different social media platforms, the parameters can sometimes be very specific. With Hubspot, I'm able to upload multiple graphic variations and when I upload to social media, it posts them in their respective sizes, per each platform. This matters because when you get the right graphics in the right size, the digital advertising will perform better. For example, with Instagram, the ideal size of each post is 1080px x 1350px whereas Facebook is a little more flexible and forgiving.
The Power of RSS Feeds
The most popular type of social media syndication is RSS (Really Simple Syndication). You can use it to distribute your product ads on your site or others. The great thing about this method is that it allows online users to subscribe to your feed in order to receive updates whenever new content is published.
RSS feeds have become very popular because they allow people to keep up-to-date with what you post without having to visit your website every time there is an update. They also make it easy for search engines to find your content.
There are many different types of RSS feeds available. Some will only work with certain websites while others will work with any website. In addition, some will only work if the website has been configured correctly.
When Should I Post Content?
You should try to post new content at least once every day. The best time to post is when you feel like you have something worth sharing. For instance, if you have a great piece of video content that is a tutorial that you think others would enjoy watching, then you should probably post it during the week. However, if you have some really interesting news about a product launch, then you might want to wait until after the weekend so that you don't miss out on traffic.
Content Promotion
After you have developed an article or a piece of content, and after you syndicated to all social media channels, we also recommend that you take that topic idea and search it through websites specifically designed to answer critical questions. One that we like is called Quora. We like to take the piece of content that we've answered with our article and see if we can answer questions in Quora that deal with the same topic. There are over 300 million unique users who visit Quora every month. We think it would be worth your time doing this!
The 80/20 Approach
We develop something called an "80/20 Schedule." The power of this schedule is that it's a proactive way of getting all of your social media posts organized 30-60 days in advance. 80% of your content is planned to specifically talk about your industry to reach relevant audiences. Here we add stats, case studies, industry news, quotes from prominent industry experts, etc. The other 20% focuses on you and what you have to offer, what makes your business or company unique.
How Can I Get More Traffic From Social Networks?
One type of campaign you can do to increase traffic to your website is to make sure that you have a good presence on social networks. If you have a lot of followers on Twitter, Facebook and Instagram, then you will naturally attract more visitors to your site, which in return, will attract more ideal customers. If you're in the business to business market, you'll also find yourself using LinkedIn more. Referral traffic can be very important to your overall acquisition rates.
However, even if you don't have a large following yet, you still need to keep up with what your friends and colleagues are doing online. By reading their updates, commenting on their posts and liking their pictures, you can help build up a reputation for yourself as someone who is active on social networks.
Doing all of these things will also help you to build relationships with other bloggers and influencers. When you interact with them, you can ask them questions about how they use social media, what kind of topics they write about and what type of products they recommend. These conversations can lead to guest blogging opportunities, which can result in increased traffic to your site.
Experts say that since 2020 and COVID, these numbers have gotten way higher!
If you really want the most from social media, don't use these platforms as a megaphone. Use them with the intent to find ways of engaging with online users, who come to your pages. It's all about engagement.
The Value of Paid Social Media
Paid social media advertising refers to the practice of paying for ads on social networks. Online advertising can be done through a variety of methods, including:
Pay per click (PPC) – where advertisers pay each time someone clicks on their ad.
Before we elaborate further on PPC Marketing, Lets define some relevant terms:
Cost-per-action (CPA) – where advertisers are charged based on how many people take an action after clicking on their ad and become potential customer
Affiliate marketing – which is, in essence, another form of PPC, except that affiliates receive a commission once a sale has been made.
PPC advertising (Pay-Per-Click) : is where advertisers pay each time their ads are clicked by users. This means that if someone visits your website and then decides to purchase something from you, you will be charged. It's a great way to get more traffic to your site, get ads to users, and reach high-converting customers.
8 Benefits of using Paid social media to increase visibility
Cost-effective as the advertiser only pays when someone clicks on the ad
The most common type of paid social media advertising is PPC. It's also one of the least effective forms of advertising because it only pays when someone actually clicks on your ad, but is a good way to announce yourself to high-converting customers. The problem with this model is that you are paying for a user to look at your ad, but they might not take any further action.
Increases the chance of a purchase because the user must click on the ad to make the payment.
The best part about this type of advertising is that it doesn't cost anything for the advertiser. The only thing they need to do is make sure that they have enough people visiting their websites so that when they click on the ad, they actually buy something.
Improves the perceived value of a product Image or service due to social proof from likes
People like big numbers. So, those numbers that used to hold so much value still have the benefit of something we call "social proof." For every "like" a product or service gets on Facebook, it improves its perceived value.
Helps reach a wide range of people than organic social media reach
To be clear, these numbers rarely help your actual organic social media reach. That can only be acquired now through paid ads.
Facebook was set up as a platform to help businesses expand their reach and gain awareness of high-converting customers, but now, only around 1% to 3% of your audience actually sees your content.
Allows businesses to expand their reach on social media platforms.
At this point, using social media advertising to garner more of the market, or spending a lot of time engaging with your audience are ways to push your content out more.
Saves time compared to spending a lot of time engaging with your audience.
Social media ads, however, are the most effective way of doing this, but are certainly more expensive. Facebook became a more pay-to-win model.
Helps businesses to reach new people who are most likely to be interested in their ads.
Lookalike audiences allow your ads to reach new people who are most likely to be interested in them because they share similar characteristics with your current customer base.
Allows businesses to leverage data on already-existing customers to find audiences with similar demographics.
Gathering data on your already-existing customers, and leveraging that to find audiences with similar demographics will greatly benefit you.
Social Media Syndication Best Practices
1. Know Your Target Audience.
Like any marketing, social media syndication needs to start with the audience and finding an exact Match.
Online marketing guru Neil Patel recommends starting with the question,
"How do I engage with my audience on social media?"
Social media applications are so personal, so relational, that you cannot get away with publishing and hoping that an audience will come to you. Rather, you need to invest time learning about your intended audience, learning which platforms they are active on and what types of content they like and share.
Do your research and then create original content and messaging that fits into the existing conversation.
As a marketer, you can only hope that your message gets noticed by someone who is an ideal buyer. Marketers try to get the right message, to the right people, at the right time.
The same goes for social media syndication. You must first understand what people are saying about your brand before you decide whether or not to join in on the conversation.
If you want to get more out of your social media marketing strategies and efforts, you need to start with the basics: understanding who is talking about your brand online.
Effective Syndication
Social media syndication is a strategy that involves sharing content across multiple platforms to reach a target audience. Not all social media platforms are created equal, so it's important to focus on those that are best suited for your particular audience.
For example, LinkedIn may be better for selling business-to-business products, while TikTok and Instagram might be better for targeting younger audiences.
It's also important to create content that drives conversation rather than simply shouting at your audience. A mistake that many companies make is starting a conversation but not responding to those who engage or not writing compelling enough content to start a conversation.
Email List Benefits
To enhance the effectiveness of PPC strategies, it's recommended to build a strong email list, which can be used to target specific audiences with paid ads. By incorporating a page strategy and mixing it with social media syndication, companies can improve their engagement and response rates.
Including an email list in your approach to social media syndication can greatly benefit your paid advertising efforts. By building a strong email list, you have the ability to target your ads to a specific audience that has already expressed interest in your brand or product.
This increases the chances of your ads being seen by people who are more likely to convert, resulting in a higher return on investment (ROI) for your advertising spend.
Additionally, email lists allow for personalized and direct communication with your audience, creating a stronger connection and increasing the chances of them becoming repeat customers.
Overall, incorporating email marketing into your social media syndication strategy can greatly enhance the effectiveness of your paid advertising campaigns.
2. Test, Test, and Test Again.
Once businesses start syndicating content on social media, the danger of habituation is almost inevitable.
You and your team fall into the same habits of when, where, and how you post, without evaluating to ensure that you are really getting the results you need.
Instead of leaving your marketing success to the off chance that you are still getting the best results in the ever-changing world of social media, perform regular split tests on your posts.
Split Testing on Social Media: Share or post the same type of content at different times or with different copy and evaluate which gets better results. Although there are some tools available to automate this process, it is relatively simple to do manually as well.
What should you test for? Start by looking for:
The best time to post
Different language in copy
Length of posts
Calls to action within posts
The effects of different images
As the results come in, adjust your approach to emulate the post that received more likes, shares, or retweets. Don't forget that social media is a continually changing conversation, though, so it is important to continue testing to ensure that you are always on the cutting edge.
The key to success with this strategy is to keep an open mind and be willing to try new things. You may find that some of these tactics work better for you than others, but don't give up if one doesn't seem to be working. The best way to learn about what works and what doesn't is by trying different approaches to search marketing until something clicks.
3. Don't Get Locked into Facebook.
If your marketing team is like many, you may automatically associate "Social Media" with "Facebook."
In fact, 93% of marketers use Facebook. Although Facebook is great, it is imperative that you avoid putting all of your eggs in this basket.
Facebook, like all social media platforms, continues to change. Between 2013 and 2014, businesses saw their Facebook reach drastically decreased. Those whose only social media syndication was on Facebook experienced significantly more loss than those who operated through other channels as well.
Here are some age demographic stats to help you understand which groups should be targeted more on certain social media platforms:
41% of all Facebook users are ages 45 and older.
Instagram is notably popular among younger users: it's the most-used social media platform among American teenagers (84% of teens in the U.S. use it at least once a month).
38.5% of Twitter users worldwide are between the ages of 25 and 34. And 59.2% of Twitter users worldwide are ages 25 to 49.
59.1% of all LinkedIn users worldwide are ages 25 to 34. The next biggest user base is the 18 to 24 age group, making up 20.4%. In the USA, 40% of American Internet users ages 46-55 use LinkedIn.
Here's a rule of thumb: If you are B2B, use LinkedIn. If your audience is 45+ years old, try utilizing Facebook. You'll be surprised when baby boomers are the highest growing statistic on Facebook. Instagram seems to be more general, but focuses more on teenagers. And for Twitter and LinkedIn, ages 25+.
Avoid being hard-hit by the next change by taking advantage of all relevant social media platforms.
To win with LinkedIn, you have to work smarter, not harder. And the best way to do that is to use automation.
The challenge we had was that we couldn't find an automation platform that would fit our approach.
So, we built one.Our LinkedIn automation platform allows us to take a custom, pre-selected audience and systematically market to them through drip marketing sequences.Our platform can do a variety of things to simulate human behavior.
However, the most effective approach has been to do something similar to the following sequence:
Day 1: Follow an individual who you would like to do business with Day 3: Send them a direct message about your Unique Selling Proposition Day 6: Do a connection request Day 9: Request an invitation to talk Our system, at its peak, can effectively reach about 1,000 people a week, or roughly 4,000 a month!
That is something that could never be accomplished doing outreach manually.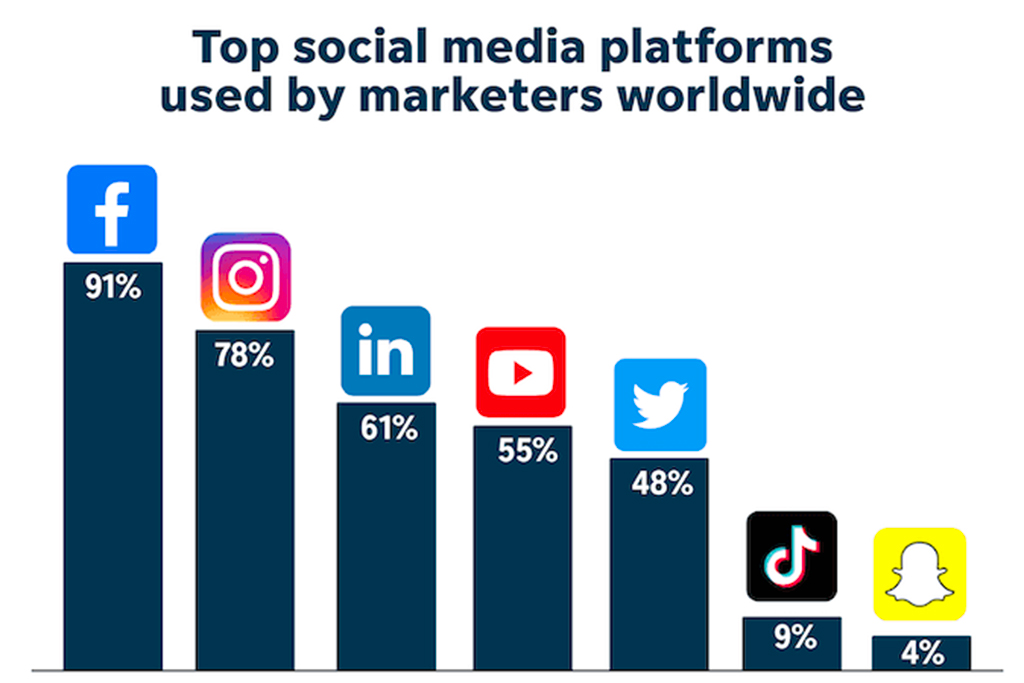 Social Listening
Our software is also designed to do social listening.Here's how social listening works. We obtain your company's relevant keywords and apply them to our social media tools.
If someone in your social network uses one of those relevant keywords in their social media posts (in the example shown above, the keywords was "knee replacement") then your organization will get a notification.
This automation gives you the immediate notice you need so you can reach out to them directly.Just like with your content strategy, social media comes down to consistency.
So much of social media is about relationships. Like mentioned before, if you are using social media as a megaphone, you will just be sounding like a resounding gong and adding to the noise. You should always try to have a more personal online advertising model.
Already using social media to share your business's content? We'd love to hear your best ideas in the comments section below! If you would like to learn more about syndication, planning a PPC campaign, and what help is available, contact Farotech today.