What if, with some strategic (but doable) adjustments to your marketing approach, you could save 62% while tripling your leads?
Sound dramatic?
For nearly 20 years, we have built digital marketing strategies designed to reach the aggressive growth goals of our clients. Our process starts by developing a custom Gap Assessment that is specifically designed to help you 3x to 10x your leads. So, yes, we have seen these kinds of dramatic results, and we know what's possible.
In this article, we'll discuss how an inbound marketing strategy can help you target qualified leads by creating quality content and reaching an audience that's already out there looking for you!
A Shot in the Dark Marketing Strategy is No Strategy at All
Marketing is moving fast, and trying to keep up is not for the faint of heart. If you're like most of the businesses we talk to, then your marketing efforts probably currently consist of:
Chasing whatever trends happen to be popular

Trying to keep your head above water by outsourcing work to multiple vendors

Piecing together whatever marketing efforts you happen to have time to address
To be brutally honest, we call this spinning your wheels. Chances are, you're frustrated and fed up with the whole thing because you know you're actually wasting time and money with this disconnected, shot in the dark approach. Every time the marketing landscape changes (which, of course, is frequently), your previous efforts seem to fall apart. Any semblance of a strategy you once had must be pieced back together again.
Either your one or two in-house marketing people are completely slammed with way more work than they can handle, or you're trusting a bunch of vendors to take on various roles—and probably paying a pretty penny for it. Either way, you're not accomplishing your goals. You might be working harder, but you're certainly not working smarter.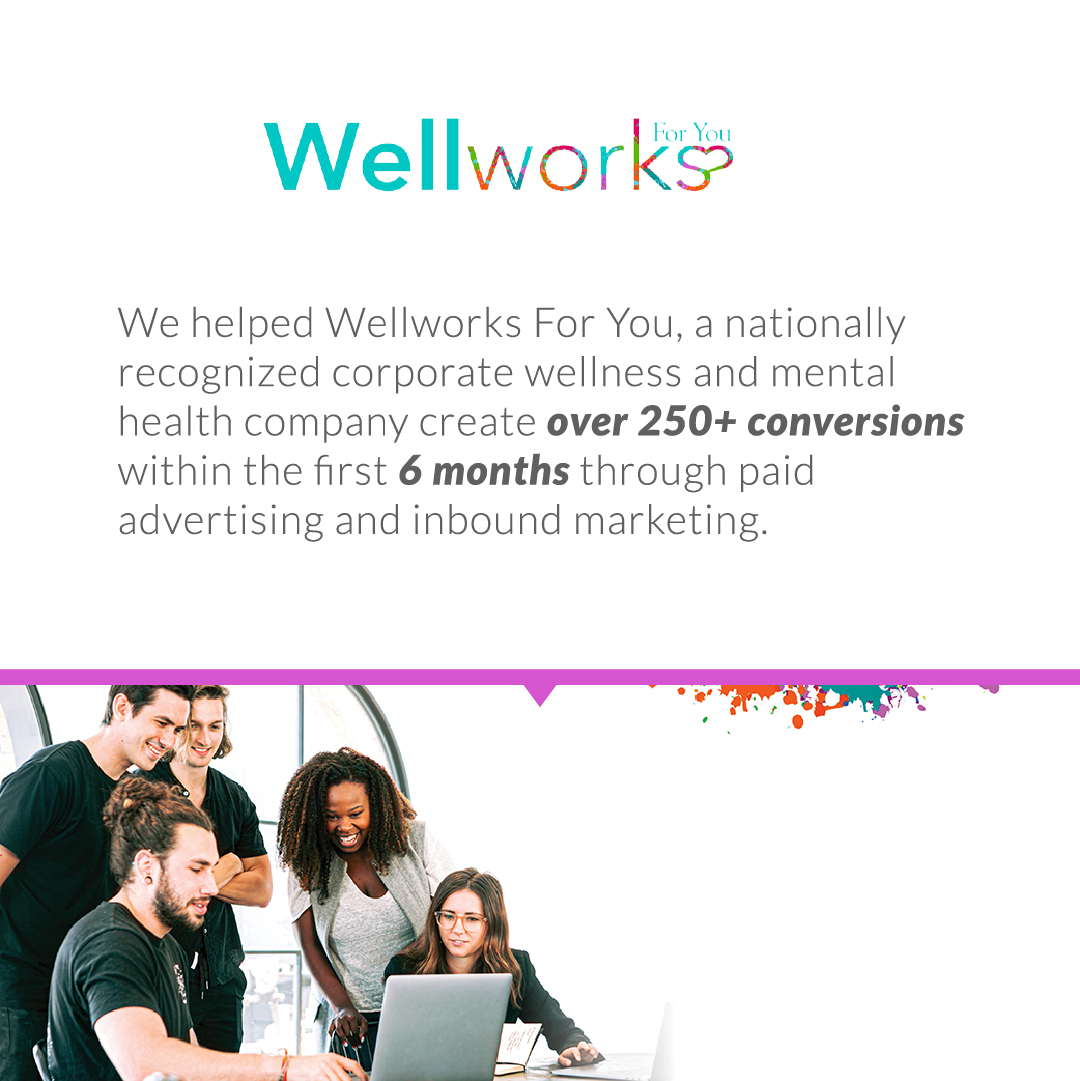 An Inbound Marketing Strategy Lets You Work Smarter
So many companies are stuck focusing only on the traditional methodologies of digital marketing. And while these might be yielding some results, a more strategic inbound marketing system would be able to consistently and dependably generate leads, nurture leads into clients, and then convert those clients into brand ambassadors (also known as raving fans).
Here's why we're sold on this particular methodology. As the name implies, inbound marketing focuses on:
Identifying specific buyer personas to target

Creating quality content around critical keywords

Using that content to address your customers' actual questions and concerns

Applying tracking software on your website that monitors and assigns lead scores to site visitors based upon their engagement

Nurturing leads through strategic drip marketing and retargeting through paid ads

Meeting your potential clients in each stage of the buyer's journey

Analyzing data to maximize conversion and allow your organization to make data driven decisions
When an inbound marketing strategy is done right, your approach functions more like a system then a wide variety of solutions bundled together.
If your company has really great products and services to offer, guess what? There are potential clients out there that need those products and services, and who are trying to find them through digital marketing channels like SEO, social media and paid advertising. The problem is the space between. When we can link really great products and services with individuals who are seeking them out, that is what we call "Marketing Done Right." And that is what we strive to do for our clients.
So how do we do that?
When the content you publish is positioned to deliver the right message to the right person at the right time, you naturally attract highly qualified leads that convert better and often faster.
This marketing strategy differs from traditional outbound methods—like purchasing radio time or billboard space, or paying for massive email lists—because it's all about maximizing your effort in a cost-and-time-effective way to bring potential customers to you…rather than having to fight for the attention of the masses.
Plus our system utilizes an advanced analytics strategy that is able to monitor and lead score the engagement of each potential client by name.
Over the past five to ten years, this buyer-centric approach has quickly become the go-to method for smart marketers. In fact, apparently even the outbound folks agree, as 31% of those using outbound methods rank strategies like mass email blasts as "their top waste of time and resources."
With inbound marketing, your marketing becomes relevant and helpful to your customers who are already looking for solutions to their problems. This is opposed to an approach that is designed to be disruptive, unsolicited and oftentimes annoying, like most ads are.
Stay up to date with the latest digital marketing news. Like us on Facebook!
In the long run it is our hope that inbound marketing is marketing your customers will love…because it helps them find solutions to their problems.
And we believe that when you take a look at how it impacts your bottom line, you'll love it too.
The Marketing Plan With Proven ROI
Across the web and around the world, business owners are raving about just how effective inbound marketing is at boosting visitors, leads and conversion. It's not instant magic, but it is a tried and true proce
ss, that if built correctly, will yield positive results for years to come. So, no, it's not a fad. But it is an investment—and one well worth making.
In fact, according to Demand Metric, content marketing costs 62% less than traditional marketing and generates about three times as many leads. Talk about an effective approach!
Don't Waste Another Day (or Another Dollar) on an Ineffective Approach
If you're feeling a bit overwhelmed or your are just starting out with inbound marketing, download a copy of our Inbound Marketing Campaign Checklist. This helpful tool was designed to be every CMOs best friend. It's the perfect way to get an at-a-glance view into this new framework for running your marketing campaigns the effective way.
If you are trying to tackle inbound marketing internally it will be a great resource. If you are using a marketing vendor currently this checklist will help you keep them accountable.
The first step towards developing an inbound marketing strategy.
If you're ready to learn more, we're ready to help. Here at Farotech, we use a unique inbound marketing process to get you the kind of real results you're looking for—not just a temporary boost to your website visitors, but an actual long-term strategy that will accomplish the following:
Utilize your website as the hub for all of your marketing

Generate better, more qualified leads for your sales team

Achieve actual conversion of those leads into new customers

Utilize analytics to make decisions based upon data not hunches

Transform those happy customers into brand ambassadors for your business
If you find you have more questions or are looking for more support, please give us a call or request a free consultation. We'll help you put a winning process in place and get incredible results from your marketing efforts.