What is a Website Video?
A website video is an incredibly powerful marketing tool. In a small amount of time, a business can clearly portray its unique story and qualities to both current and potential clients in an engaging and even entertaining way. Different business types prefer different formats for web videos. Some of the most popular include: animated, interview and documentary style videos. Website videos are usually brief and focus on communicating the most important information in a clear manner.
The Benefit of a Website Video
Internet users are much more inclined to watch a brief video than read a large amount of written content. Watching is easier and more fun for many people, which explains why website videos are so popular. When it comes to marketing, adding promotional videos for your business on your webpage simply make sense. These videos have proven themselves to be powerful and effective tools that increase conversion rates. Other types of content are also important but a website video is a great way of breaking things up for users and providing an exceptional user experience.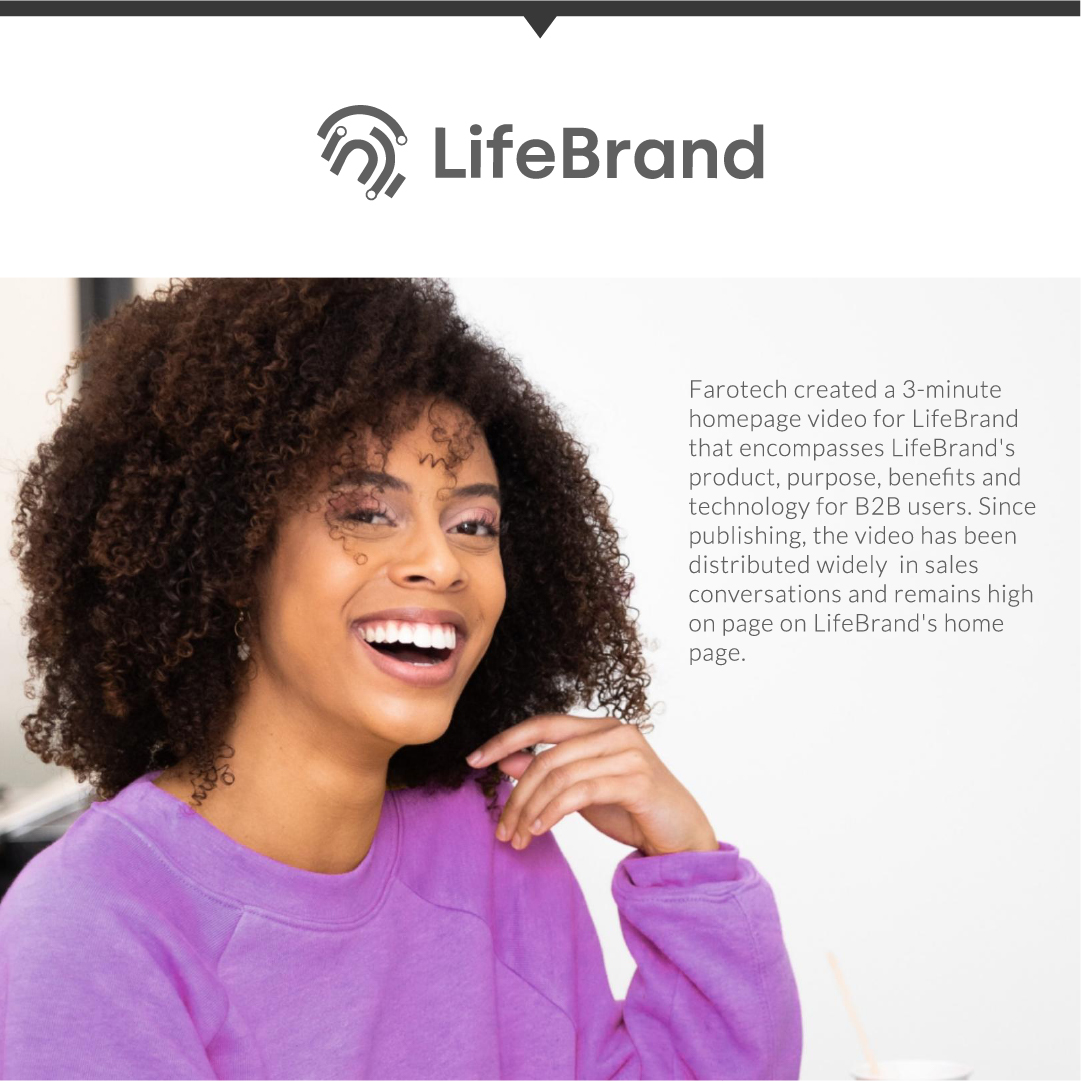 Why Choose Farotech?
As website videos increase in popularity and demand, choosing the right company to provide you with the perfect video for your site can be challenging. Farotech, a professional web development company, offers a unique and comprehensive approach to providing this service for our clients. The types of website videos we produce are called Storyselling videos and accomplish just that. We focus on telling our client's unique story. At times that will mean the video includes parts about the company's history. Other times this may mean the video focuses on the company's methods and motivation. We work with each of our clients to determine what makes their business unique and then create a video that encompasses and clearly communicates that message to its website viewers.
The process is simplified when you choose to work with us because we have everything we need to create an outstanding video for your business under one roof. This keeps costs down and minimizes wait times between steps. From writing the perfect script, to finding the best voiceover options, adding music, including artwork, filming and editing, Farotech is committed to providing its clients with the highest quality services.