Nurturing an effective inbound marketing strategy is key to building and maintaining deep, lasting relationships with consumers, prospects, and clients. Reaching marketing goals depends largely on how this strategy is executed to attract, engage, and delight your audience.
To guide you in achieving an inbound marketing strategy that works for you and your clients, this blog outlines the fundamental tenets of inbound marketing––from lead nurturing to improving what is already in place for the future.
Why Inbound Marketing
Traditional outbound marketing efforts entailed spending thousands on billboards, magazine ads, and radio promotions that reach a large portion of people, only a small percentage of which are the right people––the people you want to attract.
Inbound marketing, however, is much more effective because it achieves the opposite––it brings the customer to you. Even better, those customers are ones that are already seeking what you're selling.
Building valuable related content that ranks over time is a far more beneficial tactic which is part of effective inbound marketing strategies that build trust between you and your audience. Inbound marketing is so successful at establishing trust, that 81% of U.S. online consumers trust advice and info from blog pages, with 61% having made a purchase based on those recommendations. In today's world, trust is everything. And, it's even more valuable to your brand than almost anything else you do. And that...is exactly why inbound marketing is the future!
Stages of Inbound Methodology
When we talk about effective inbound marketing, we have to reorient our view of the methodology needed. Instead of the marketing funnel you might be used to, inbound methodology consists of something more like a wheel with three essential components: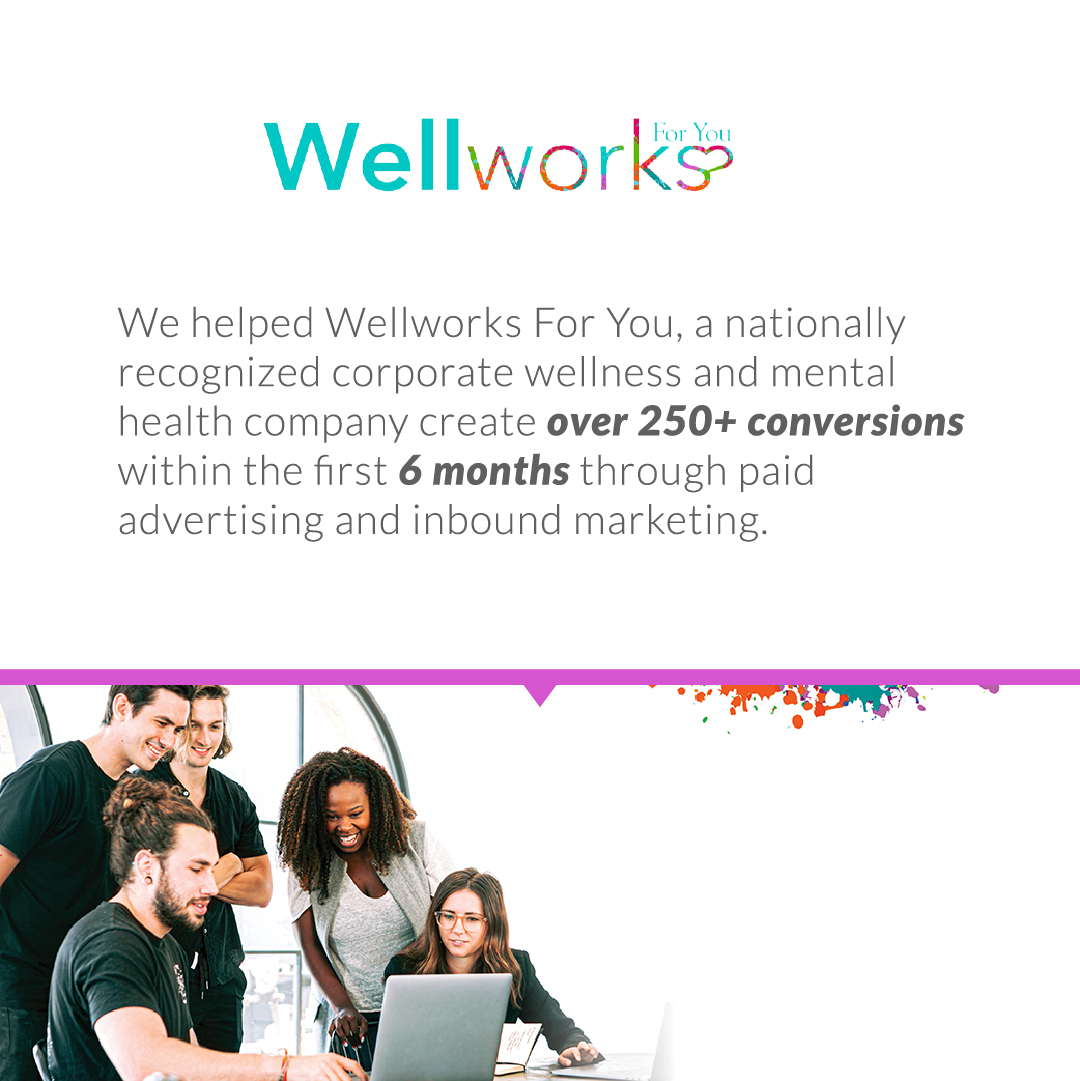 These elements are important in establishing your business's "human approach" to marketing. At a time when customers and clients are jaded and turned off by traditional marketing strategies, focusing on building relationships with customers and prospects pays off by ultimately allowing your business to flourish.
Attract. Achieving this part of the inbound methodology is all about determining your target audience. Remember, you're not looking to cast a wide net, but to cast a net over those customers who are seeking a solution to their problem or a purchase that will help them.
Publishing SEO-rich creative ads, blogs, and video content will attract this specific target audience after you've done some persona research, i.e. who is most likely to want what you have? The overarching goal of the attract stage is to attract the right leads.
Engage. Once you've attracted the right customer or client, engage those leads by being attentive and personal in your communications with them whether it's emails, offers, or newsletters. Making consumers feel like they matter is key to securing their trust and, ultimately, their future business.
Delight. This stage is all about keeping the customers you've made through effective inbound marketing. Deliver the right information to the right person at the right time and you'll sustain this cycle in perpetuity. The delight stage is the most rewarding, as customers feel special that even after their purchase, you still want to communicate with them. This makes them want to tell others about their experience with you, with many becoming raving fans of your business.
Lead Nurturing Tips
As an inbound marketer, you might ask yourself, "How do I connect with my prospects and turn them into customers in the most helpful way?" Lead nurturing provides the answer. And when it comes to lead nurturing, quality matters over quantity.
So what are some tips to crafting an effective lead nurturing strategy?
Leverage targeted content.

Start by really understanding your unique buyer personas, then create a basket of content to address them with nuance, insight, and specificity. Interests, goals, objectives, and marketing triggers are all components of creating leveraged content.
Multi-channel techniques.

No single marketing channel will effectively nurture leads. That's why a multi-pronged approach including marketing automation, personalized email campaigns, social media, and paid retargeting ads provide you various ways to keep audiences engaged.
Timely follow-ups:

This tip is often overlooked but makes a huge difference. Following up with your leads in a timely manner to keep them interested keeps your brand at top of mind. Automation is key to success in this area of lead nurturing. Remember, well-timed communication is vastly superior to cold-calling.
Once you've nurtured your leads, you should know how to allocate them properly as part of your effective inbound marketing strategy. There are a few ways to do this. One is lead segmentation; a process by which you can cluster prospects and customers based on certain parameters and insights. This kind of focus will increase your revenue per lead.
Another strategy is the round-robin method, which can accelerate lead response time by simply distributing leads in a rotational manner where reps take turns. It's automated versus manual assignment, giving everyone a chance to interact with promising prospects. It's an incredibly simple strategy used by many businesses to field inbound marketing leads.
Improving Your Inbound Marketing Strategy for the Future
There are plenty of ways to improve your inbound marketing strategy––more visual content, compelling headlines, in-depth and data-driven articles, and effective storytelling.
To guide you in your journey toward effective inbound marketing and to help you decide which platform is best suited to your business, we recommend that you use a team-based approach.
With this approach, you get all the benefits of a full-time team of professional marketers without any of the downsides. At Farotech, we have dozens of experienced marketers who are ready to take your leads and conversion rates to new highs for at least 40% less than any traditional marketing alternative.
If you want to learn more about how to incorporate your choice of paid ads into a holistic marketing campaign with the help of a team-based approach, click here.